The curve champion
The leader in curved monitors. Samsung has led the curved monitor market since being the first to introduce the innovative displays to the world in 2015. With industry-leading technology in a full line-up, Samsung's curved monitors are consistently number one in market share.
※ Based on data from IDC Quarterly PC Monitor Tracker 2019, Q3.
Optimum curvature
Introducing the boldest curve ever accomplished. This milestone, born from years of relentless innovation, changes the shape of visual display and pioneers the future of monitor technology.
※ 'R' is an acronym representing circular radius. The smaller the 'R' value, the deeper the curve..
1000R and eye comfort certification
ㅤㅤ
Clinical study on 1000R
ㅤㅤ
Easy on the eyes
In comparison to conventional monitors that have less curve, 1000R closely fits the human field of view for less eye strain. The whole screen can be seen in just one glance to limit visual fatigue, even during sustained use.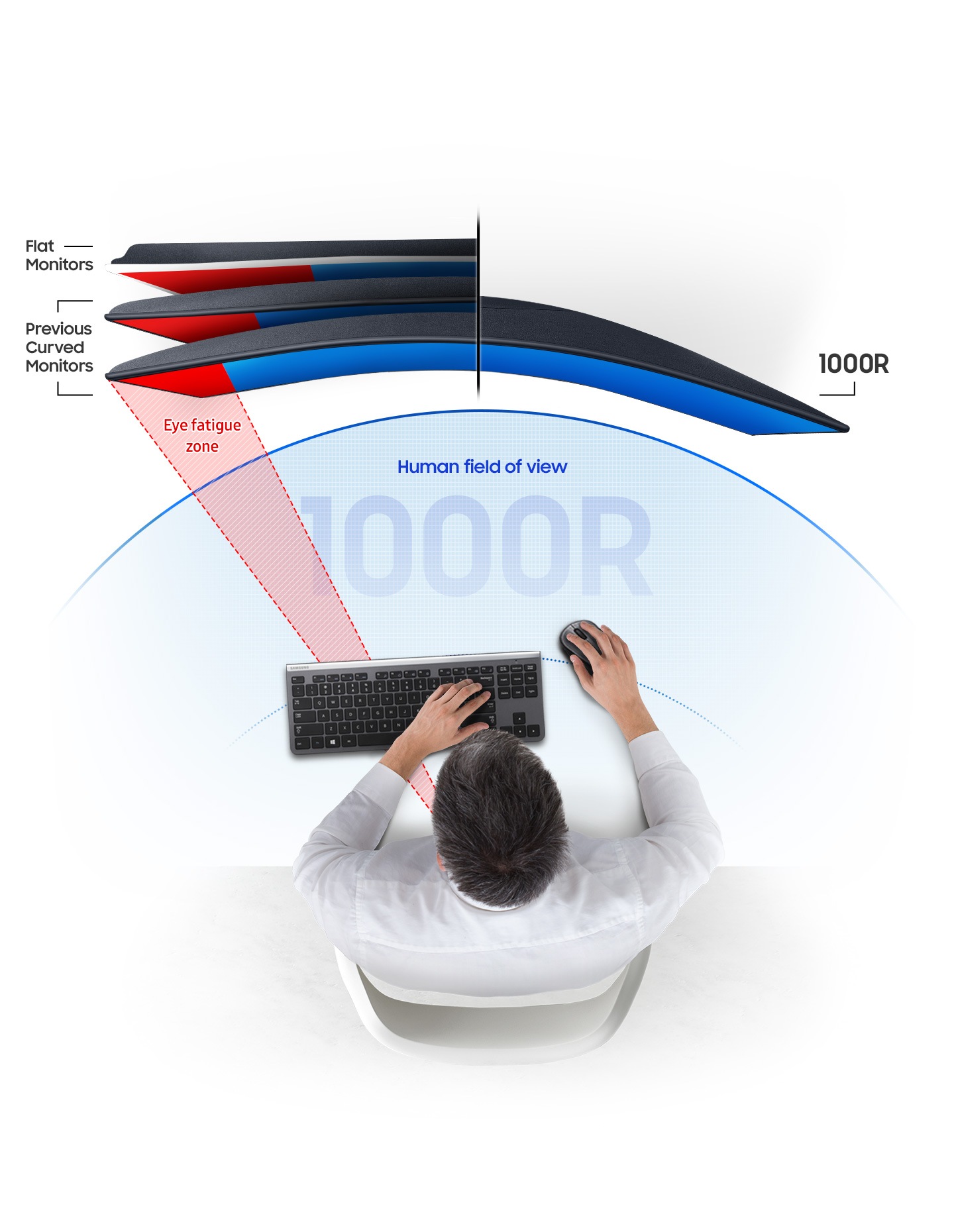 Minimalist design
Next-generation design. The virtually borderless display's striking aesthetic is enhanced by a fabric-textured backside and premium-quality slim metal stand. The result is a monitor that won't just catch eyes, but complements any interior, too.
What gamers want
Welcome to your new playground. AMD FreeSync delivers seamless gaming, while 75Hz makes scenes smooth. This flawless imagery comes together with Game Mode and the renowned 1000R curve for intensely realistic immersion.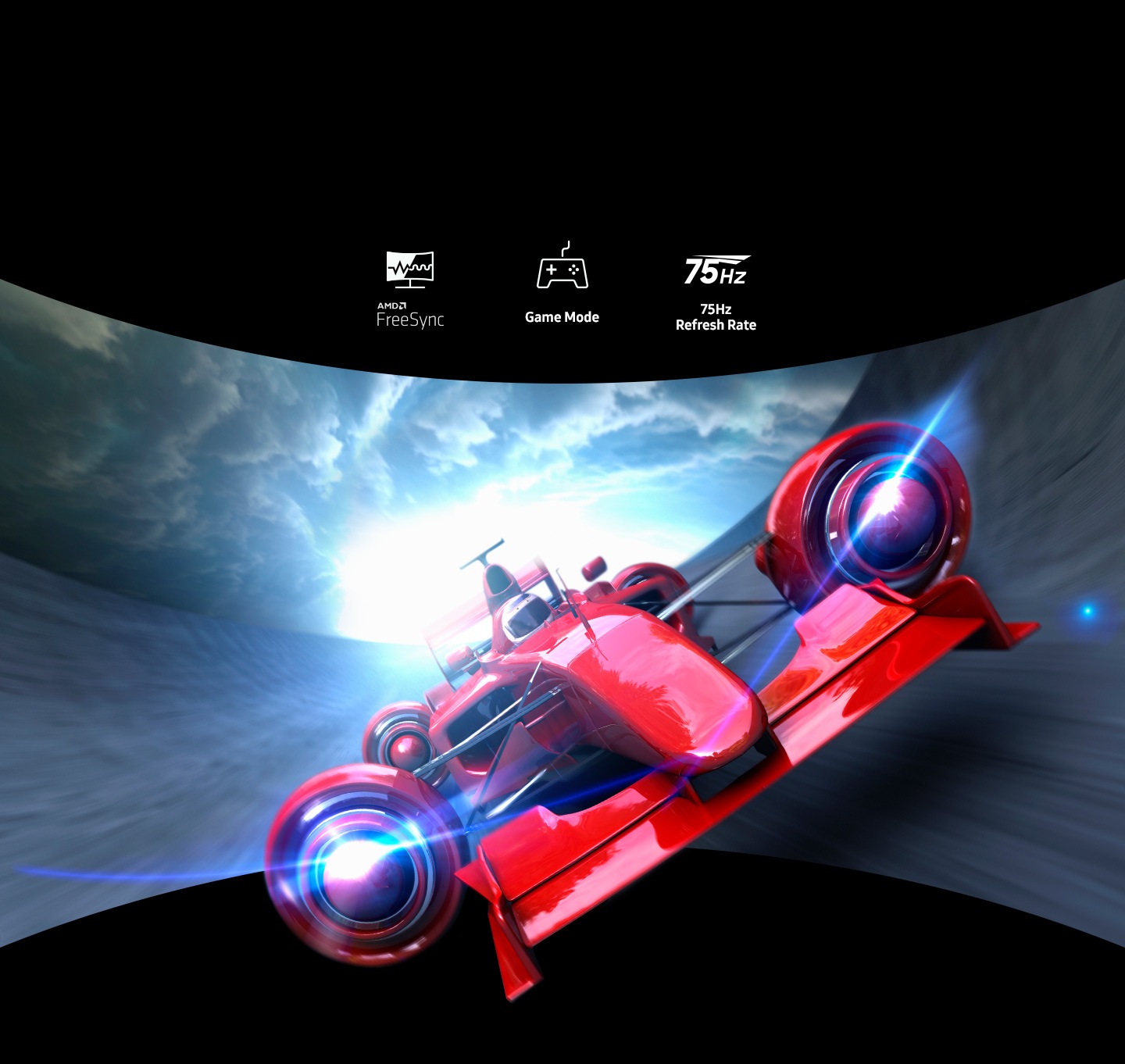 Focused comfort
Protect your eyes and do more. The T55's advanced eye comfort technology reduces eye strain for more comfortable extended computing. Flicker Free technology continuously removes tiring and irritating screen flicker, while Eye Saver Mode minimizes emitted blue light. Your eyes stay fresh longer.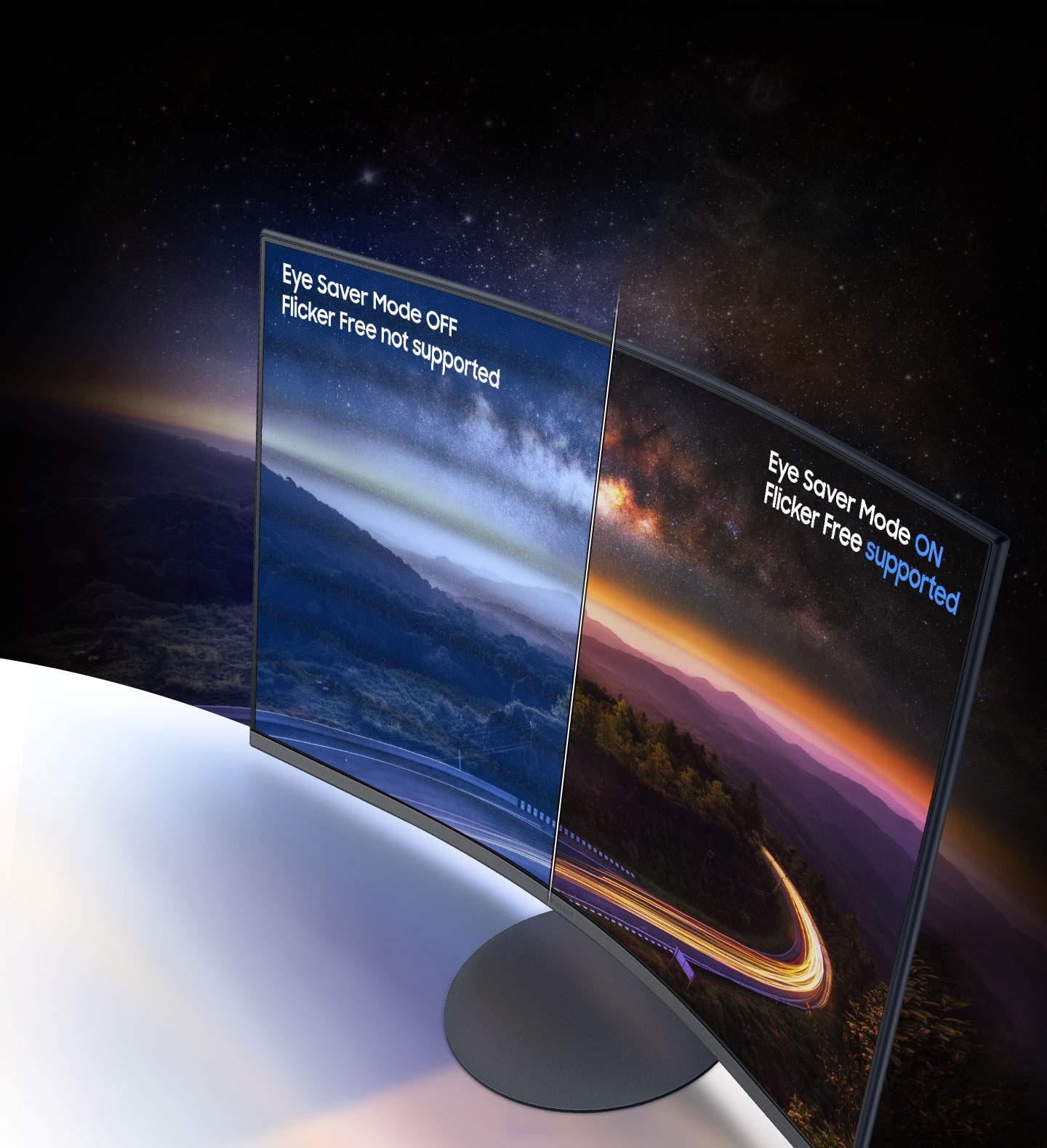 Ready to entertain
Connect to all your favorite devices with a convenient HDMI, DP, and D-Sub triple interface. The built-in 5 Watt speakers make it even easier to get lost in your favorite movies or TV shows, without plugging in a speaker.
※ Built-in speakers only available on 27" and 32" models.
Samsung LCD 32" FHD Curved,1000R curvature,3-sided borderless screen,AMD FreeSync
Brands SAMSUNG
Product Code:Gaming
Availability:2-3 Days